Q: What does the rock band Parousia and the movie Stepfather 2 have in common?
A: Parousia's song "Tiffany" is featured in the sound track.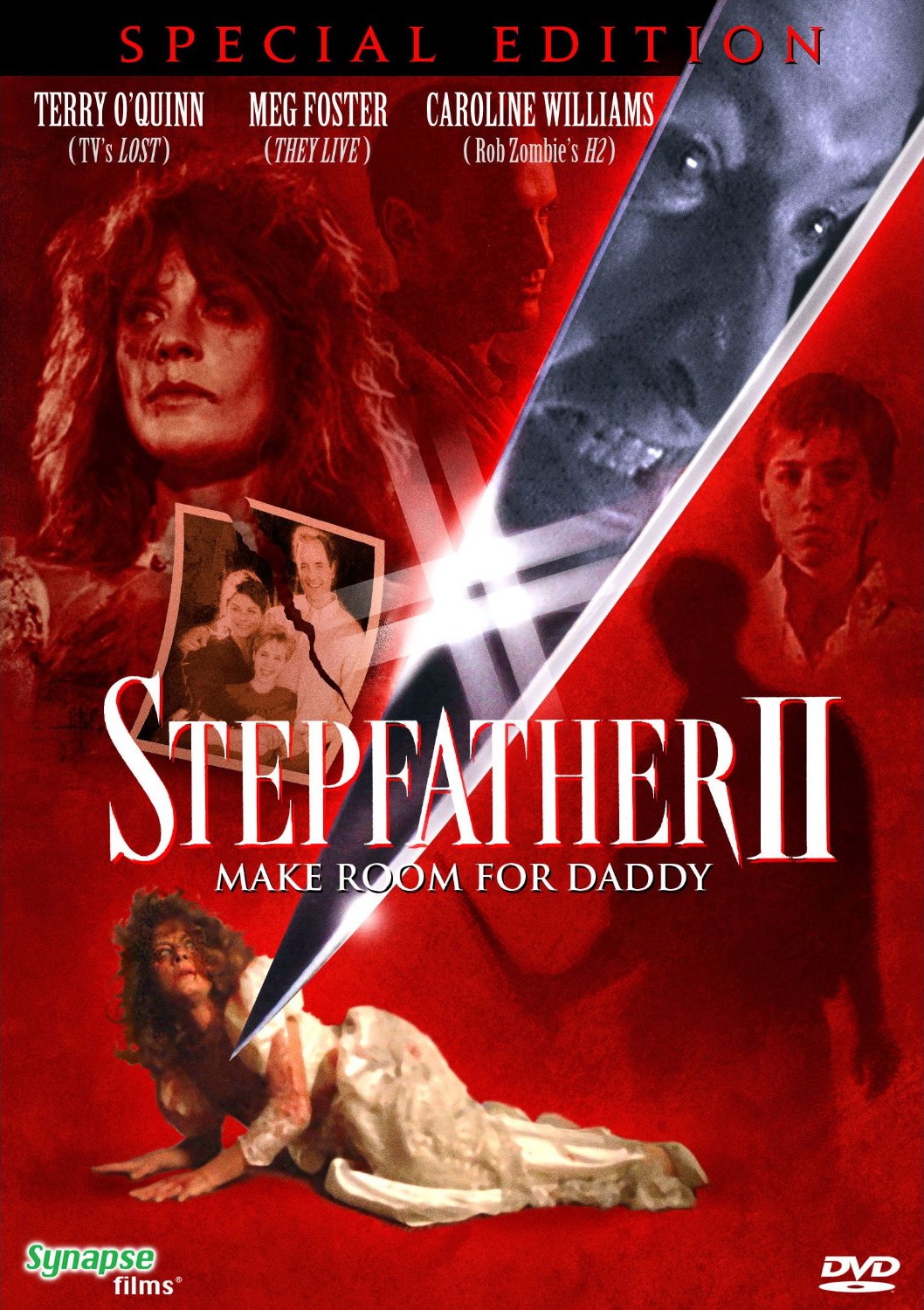 In July of 1989, while Parousia was being taped live for broadcast on the "Hollywood Showcase", we found out that there was a good chance one of our songs was going to appear in the soundtrack for "Stepfather 2".  It was going to be one of two songs, "Graduation" or "Tiffany".  In August, Robert's cousins, Jeff Burr (director) and William Burr (producer) confirmed Tiffany's spot in the film.
In November of 1989 Stepfather 2 was given a limited release theatrically in the United States by Millimeter Films  and it is the sequel to the first Stepfather (1987) and stars Terry O'Quinn as the title character, a flawed sociopath and a master of disguise who escapes a sanitarium and enters the life of a single mother with the intent of marrying her in an attempt to create the perfect family and murdering anyone who threatens his fantasy.  The cast includes Meg Foster, Caroline Williams and Jonathan Brandis.
Opening night was exciting and fun.  We got to ride in a chauffeured limo from Hollywood to the Screenwriters Guild on Doheny Dr. in Beverly Hills.  Patt brought his wife Claude Regian and I brought my girlfriend Lydia Breckenridge.  Robert Lowden was there and our keyboardist Marty Leggett.
The entire movie crew was at the opening and during the credits (and all throughout the movie) the audience would clap and whistle when their music or character appeared on the screen.  When our song, "Tiffany" played (when the ex-husband gets put of the car, Tiffany is the song playing on the car radio) all of us clapped and screamed.
It was fun to be a part of the Hollywood cinematic hoopla and be treated like a star.  The after party allowed us to hobnob with Terry O' Quinn and Meg Foster who starred in another of my favorite movies that year, Leviathan.
Credit for the song 'Tiffany' appearing in the movie can be found in two places:
1. On Yahoo.com under Movies/Film, Stepfather 2
2. New York Times, Stepfather-2 – Cast, Crew, Director and Awards – NYTimes.com
Director Jeff Burr reveals behind the scenes secrets about the movie Stepfather 2 in his exclusive interview with Fright magazine online. (http://www.iconsoffright.com/IV_Burr.htm)