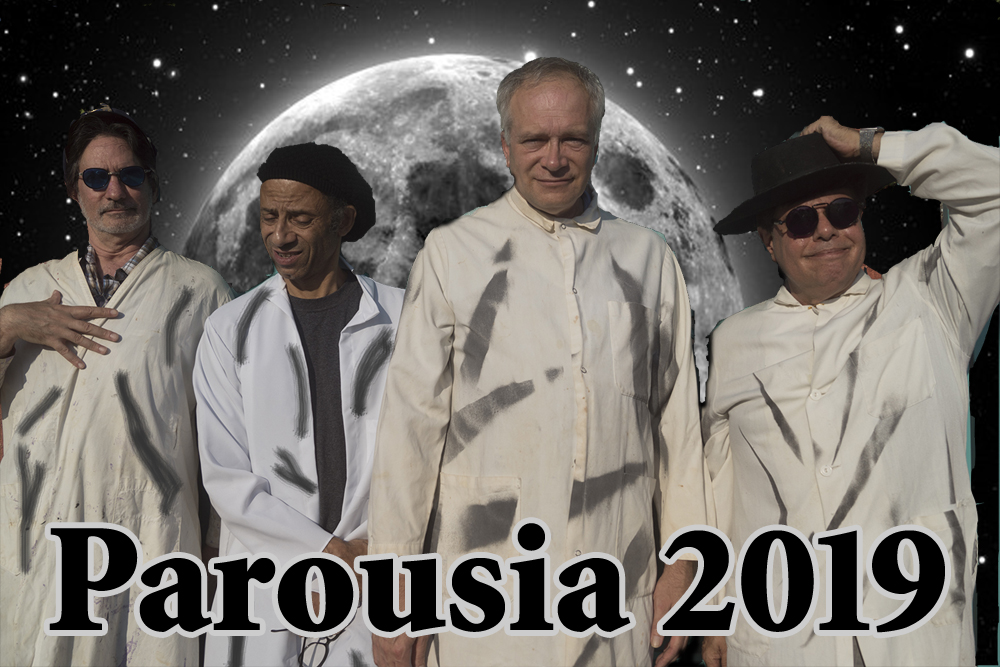 Here are two new songs from the band PAROUSIA 2019, with Patt Connolly (vocals/keyboards/flute); Garth Huels (acoustic /electric guitar); Robert Lowden (bass guitar/electric guitar); Gerry North Cannizzaro (drums), the same four musicians who wrote and produced over 90% of Parousia's material from 1982 to 1986, the band's most prolific writing period. These four key members last recorded together in 1986 and after 33 years, come together now to present a new set of recordings in the classic Parousia style.
"No Songs For Mary" – a dark and intensely moody alt-rock song lamenting the emptiness of living when your loved one has departed this world; lyrics by Gerry Cannizzaro and Patt Connolly, influenced by the John Donne poem. "For Whom The Bell Tolls".

"The Weekday Song" – an upbeat progressive rock song that questions the practicality of loving someone who is unobtainable. This song features the band's signature heavy guitar vs. rock-flute sound, reminiscent of some of the best Parousia recordings such as "The Weekend Starts Tonight" from the "Loft" album (1984) " and "Place Your Bets" from the "Turnaround" E.P. (1987).
The two songs featured here were recorded in 2018; mixed and mastered by the band in 2019 at Saturn Studios, Hollywood, CA.  All tracks were recorded live onto 24-track ADAT hard-disk recorder. Drums consisted of a Roland V-drum-kit triggering Roland R8, Simmons SDS-9 and Roland TD11 sound modules. Keyboards were recording using a Korg DS-8 and a Fatar SL-1100 weighted 88-key keyboard triggering a Roland U-220 and Alesis QSR8 sound modules. SD Curlee bass guitar recorded direct and Riff electric guitar processed using an AVID Eleven Rack sound module. Yamaha Silver flute and Selma nickel-silver flute recorded using an Audio Technica AT4050 condenser mic.
BACKGROUND ON THE BAND PAROUSIA
In the late 70's and early 80's Parousia was a seven-piece rock group that performed in Western NY and Canada. The band was known locally as a classic rock / progressive rock band that featured original music in their sets and was set apart by their rock-flutist/front man Patt Connolly. In 1979 the band played a concert at U.B.'s Katherine Cornell Theater and broadcast live on WBUF "The Oil OF Dog Radio Show" hosted by Gary Storm.
In 1981 the band's song "Miss Ogyny" landed a spot on Buffalo's first 97 Rock album, performed at Uncle Sam's and broadcast live on WGRQ. The seven-member Parousia disbanded as a cover band in 1982 and reformed that same year, streamlined down to the four key contributors of the music and lyrics, Patt Connolly (vocals/keyboards/flute), Garth Huels (acoustic /electric guitar); Robert Lowden, (bass guitar/electric guitar) and Gerry North Cannizzaro (drums).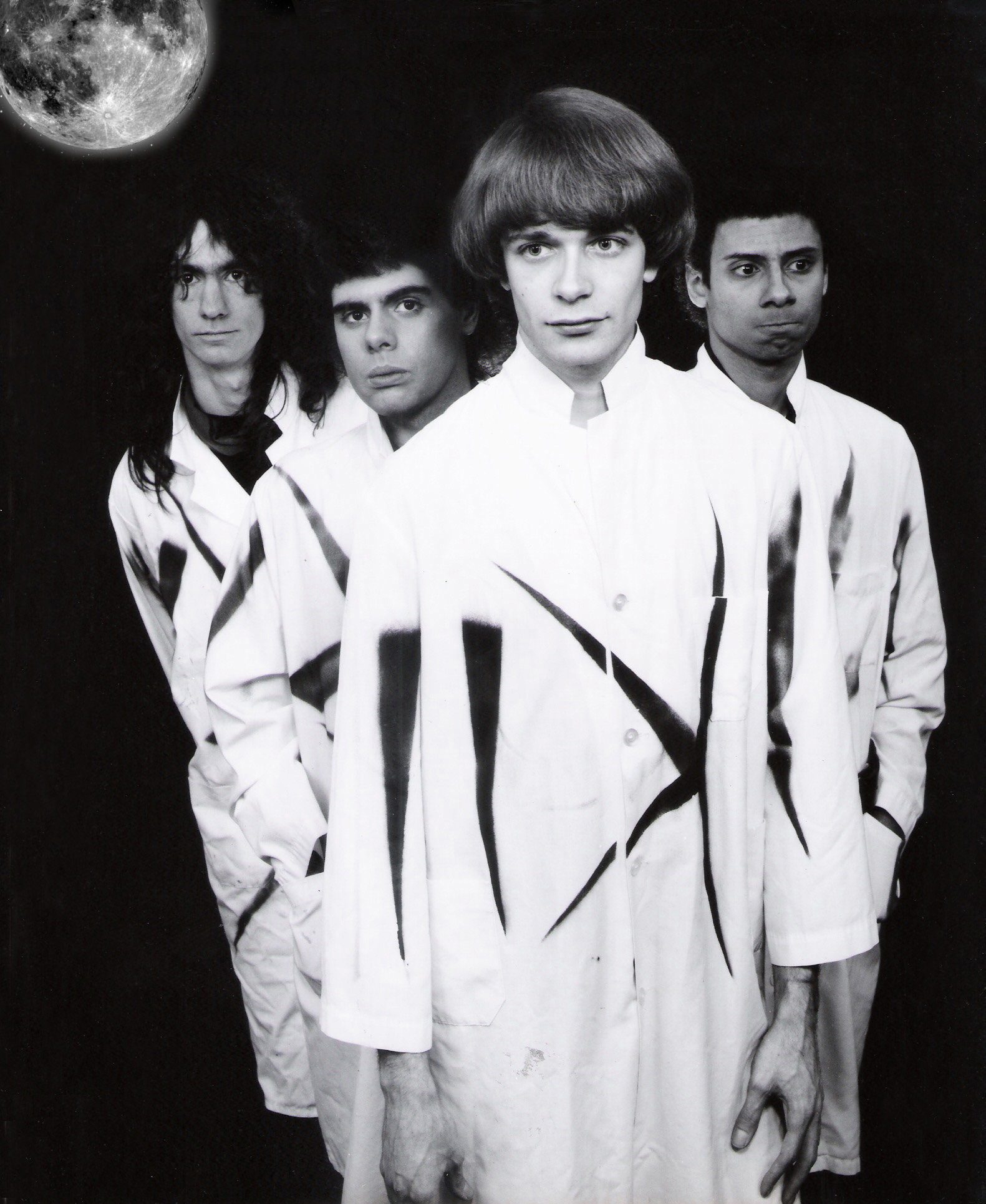 PAROUSIA 1982-1986
Throughout the period 1982-1986 the band performed in local clubs and held showcases in Buffalo and Kenmore NY., recorded 16 original songs in various Buffalo, NY studios such as Select Sound in Kenmore, Loft Studios in Cheektowaga and Mark Studios in Clarence; In 1985 produced a concept music video to their song "Keep Running", broadcast locally on Buffalo Television.
In 1986 the band relocated to Hollywood and in 1987 released "Turnaround" a four song E.P. on an independent Hollywood record label, sold at record stores in Buffalo, NY and Los Angeles, CA such as Record Theatre and Rhino Records. Tracks from the E.P. received airplay on Los Angeles alternative rock station K.R.O.Q. and classic rock station K.L.O.S. In 1989, "Tiffany" the third track from the band's "Turnaround" E.P., landed a spot in the movie soundtrack of "Stepfather II".
From 1988-1992 Parousia continued to write and perform original music, opened for national acts at various venues throughout Los Angeles County and Orange County CA, including West Hollywood clubs, The Whisky, The Roxy, The Troubadour, The Palomino in N. Hollywood and Bogart's in Long Beach where the band was recorded live and their song "The Weekend Starts Tonight" was later broadcast on "The Hollywood Showcase TV Show" as a finalist.
In late 1990 the band "went big" and wrote a rock-play, called "Virtual Reality". The "Virtual Reality" show used musicians, dancers and performers to enact a story based around the technology of the same name. The show ran for two-years on the sunset strip mostly at "The Troubadour" and "The Roxy" in West Hollywood.