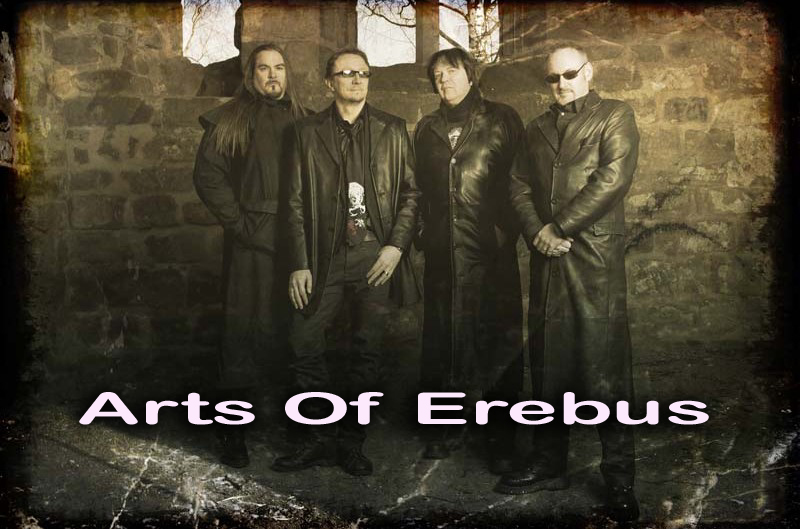 This German-French gothic rock band called ARTS OF EREBUS has been active since 2001 and is not the Buffalo born rock band Parousia (org 1975).  Although, to add to the confusion, A.O.E. has released a CD titled. "An Open Case Of Parousia."
In the spirit of the original Parousia, the band A.O.E. dabbles in 'concept-albums' which feature a "Good vs. Evil / Man vs. Himself" theme. The songs on "An Open Case Of Parousia" reflect how a protagonist handles his loss – he refuses to accept his destiny, questioning and challenging the gods.
He sets out on a quest to find his wife and looks for a way to cross the river Styx to wander from the world of the living into the realm of the dead towards Erebus (the god of the world of the dead in Greek mythology) to find her. In the very end, the man accepts the irreversibility of fate and lets his wife finally go with the song' 'Requiescat In Pace'.