Here are some pictures of Parousia's dress rehearsal at Uncle Rehearsal Studios in N. Hollywood. The day before our debut of "Virtual Reality" at the Whisky a Go-Go on the Sunset Strip, January 27, 1991.
"Virtual Reality" was a type of theatrical performance; a rock-play based on the technology of the same name. Once we finished the writing and choreography we realized that the look and sound of the production fell somewhere in between "Tommy" and "The Rocky Horror Picture Show".
After Parousia's "sneak preview" performance of Virtual Reality at Madame Wong's back in November of 1990, we brought the show back to another round of rehearsals to enhance the performance and iron out any kinks in the flow. The band members and performers in attendance: Downey Cane played by Patt Connolly, vocals and flute; Sebastian B. Brack, played by Iain Hersey, guitar and vocals; Justine Tyme played by Kenny Gray, bass guitar and vocals; Jeremy Yerimian, keyboards and Gerry North Cannizzaro, drums.
This was our last dress rehearsal right before our big opening-night gig at the world famous Whisky a–Go-Go on January 27. Claudine Regian did an excellent job choreographing the girls and making it work on a limited stage at Uncle Rehearsal Studios in North Hollywood.
Uncle was the best rehearsal studio we could find that to accommodate the Parousia Group. Uncle provided a room with not only a good-sized stage but a large dance floor lined with mirrors as well. That was exactly what we needed; to see what we were doing in real time. Us musicians worked on our music and moves on-stage while the dancers worked on their performance both on-stage and in front of the stage. This was exactly the way we were to do it tomorrow night at the Whisky a Go-Go.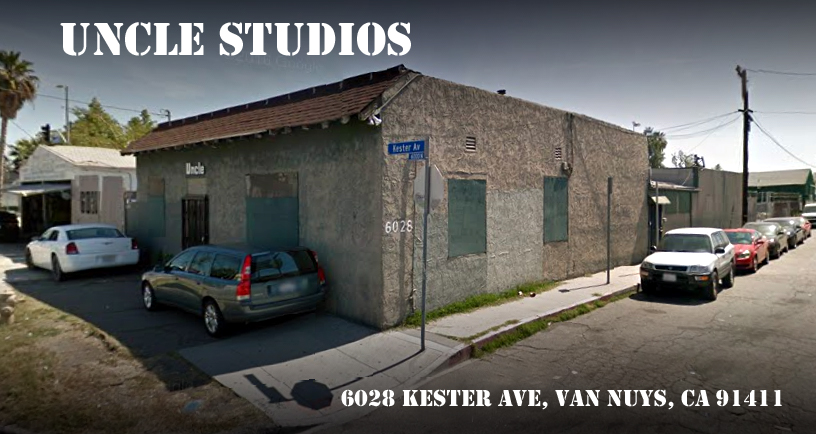 A word about Uncle Studios… over the years, Uncle had many top national recording acts rehearse there and this is just a few of them: The Dream Syndicate,  Devo, The Stray Cats, Circa, Conspiracy,  Yes, Weather Report, Corey Feldman, Billy Sherwood, Unruly Child, Lou Diamond Phillips, Scott Grimes, Mr. Mister,  Quiet Riot, Nirvana, Limp Bizkit, Weird Al Yankovic, Dave Davies, Player, Redbone,  Rat,  Angel, Nancy Sinatra, Jerry Sallas, Tori Amos, Ronnie Montrose, Robin Trower, The Dickies, NoFX, Skinny Puppy, Boney James and so on!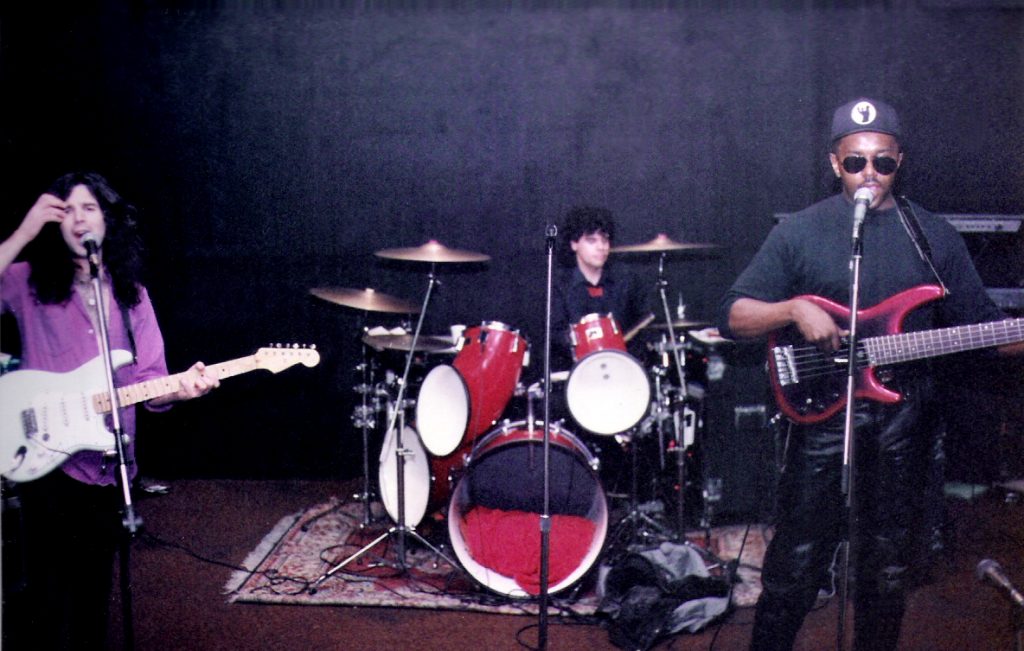 It was a full house at the studio. Our manager and booking agent Marianne Smith was there and so was former Parousia keyboardist Eric Scheda with his friend Russ, a professional audio engineer and studio musician.
We had the dancers, Claudine Regian (as the nurse), Gina Raffel, Karen Springer, Margaret Strickland and Lisa Hendershot, (as the inventor). Helping us move and set up the equipment was our Berendo Street room mate Rob (Rex) Rader. The band and entourage was so big; we decided to change the name of the band from "Parousia" to "The Parousia Group" to include everyone working hard at getting this theatrical-rock show off the ground.
After the rehearsal, we headed outside the studio on Kester Avenue and took a bunch of promo photos for the poster we would hang in the doorway of the Whisky at our performance tomorrow. The urban setting was grimy and gritty and kinda' perfect for a background.