Anyone who knows a working rock band is familiar with the term "roadie", the intrepid members of a band's entourage whose responsibility it is to break-down, load, transport, unload, set-up, connect, test, monitor, guard, disconnect, break-down, pack, load, and upon return to the rehearsal studio, (in Parousia's case, the infamous Music Mall in Cheektowaga, NY.) unload and set-up once again, all in one night.
One might think that the roadie's work is confined to before and after the show, but you'd be wrong. During the performance, the loyal roadie remains close by, ready to correct any on-stage malfunctions, (and in Parousia's case, there were many)… 
The roadie helps to restrain overzealous fans from disturbing equipment or gaining access to the main stage, and preserving the integrity of backstage areas, (i.e.: restricted access to the fans and friends the band wanted or needed to see). Some believe there is very little glamour in a roadie's job and while musicians receive thunderous applause for their efforts, the roadie's work is mostly unlauded.
In addition, there is a high level of danger involved. Members of the road crew run a high risk of broken bones, pulled ligaments, cuts, abrasions, burns, electrical shock and vehicular mishaps. One might wonder, is there really an upside to such thankless overwhelming work?
Yes! Because In addition to getting paid, there is alcoholism, drug addiction, casual sex, …you get to hang out in the top clubs for free and during down-time, mingle with energetic fans and celebs, plus you are granted access to exclusive backstage areas. Who wouldn't want to be a roadie??
So, here is a 'tip of the hat' to our dependable relentless roadies, without whom, the show would not go on: Gregg Filippone and Randy Filippone (Sound Engineer), Mike Carroll (Lighting / EFX), Dave Styn (Lead Tech / Sound), Steve Styn (Asst Tech / Sound & Stage), Keith Huels (Lead Tech / Lighting), Tom Miller (Lead Tech / Stage) and to the many others that assisted along the way, John McGovern, John Sullivan, Paul Miller, Lenny Kuczenski, Bobby Force, Rob Rader, Chuck Harter, Mark, Bill, Lydia and Eddie.
PAROUSIA's Fabulous Road Crew throughout the years….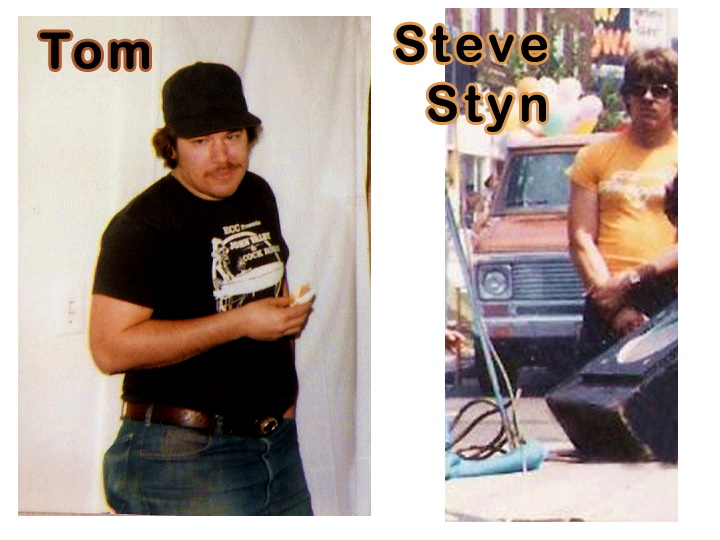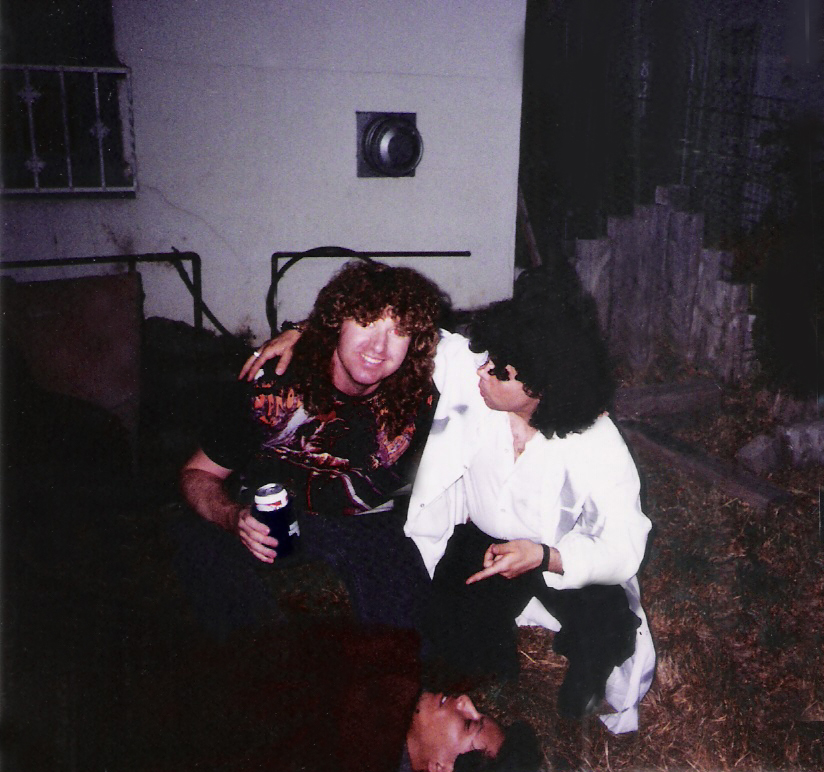 THANKS TO ALL OF YOU